Out of stock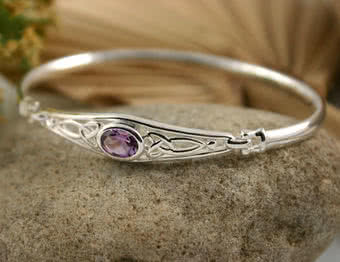 Amethyst Celtic Silver Bangle
Sterling silver hallmarked celtic bangle set with a genuine Amethyst
£47.90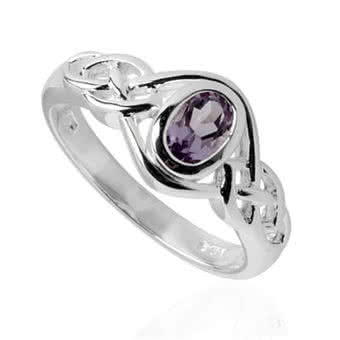 Genuine Amethyst Celtic Ring
Sterling Silver Celtic design ring set with a genuine Amethyst gemstone measuring 6mm x 4mm. Celtic design shoulders incorporating the classic Triquetra shape of celtic design metal work.
from £18.40 to £21.40
Out of stock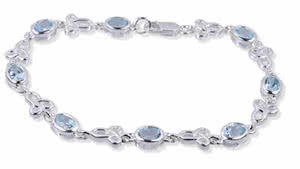 Blue Topaz Celtic Bracelet
Classic Celtic Triquetra design silverwork, this bracelet is set with genuine Blue Topaz measuring 6mm x 4mm, the bracelet length is 7.5 inches.
£49.90
Amethyst Celtic Bracelet
Sterling silver Amethyst Celtic bracelet set with genuine Amethyst 6mm x 4mm. This is classic Celtic design silverwork, the bracelet length is 7.5 inches.
£54.90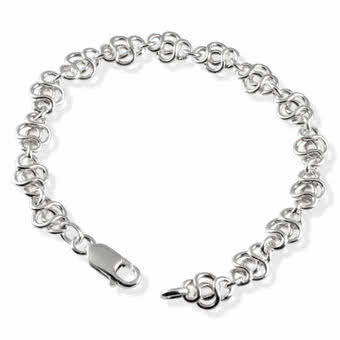 Silver Celtic Knot Bracelet
Handmade sterling silver hallmarked bracelet featuring a classic celtic knot design, 9.9 gram weight, 7.5 inch length and 8mm width
£44.90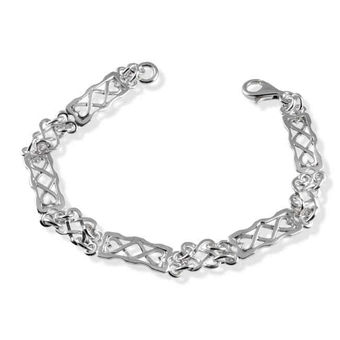 Handmade Celtic Heart Bracelet
Handmade celtic design bracelet, this lovely bracelet features five sections with a celtic heart design, each section is joined by a celtic knot design, available in a choice of two lengths.
from £44.90 to £46.90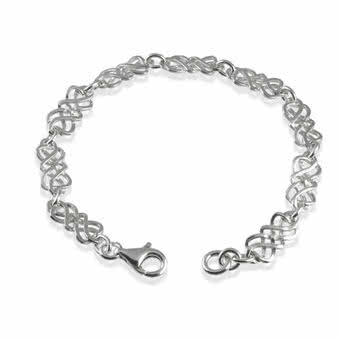 Handmade Celtic Link Bracelet
Handmade solid sterling silver bracelet, celtic link trefoil interlaced ball triquetra design, nine celtic link sections, 8mm wide, weighs 8.6 grams, 7.5 inches long.
£37.90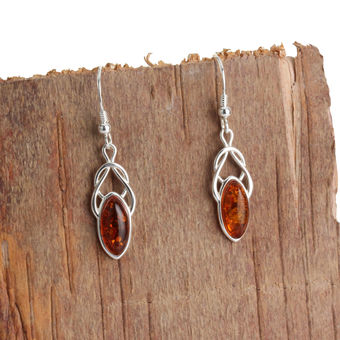 Honey Baltic Amber Celtic Drop Earrings
Light golden honey marquise Baltic amber set into classic celtic knot style drop earrings. Generous 43mm drop including hook fastenings. These lovely earrings have a liquid honey look and glow from the gorgeous Baltic amber!
£19.90
Out of stock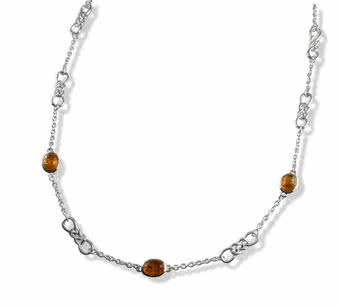 Honey Amber Celtic Necklace
24 inch celtic knot necklace with honey ambe. rEach piece of amber measures 9mm x 6mm, each Celtic knot section measures 19mm x 6mm making this is a nice long length - adjustable from 24 to 25 inches, 61cm - 63.5 cm, weighs 17.14 grams
£29.90

Honey Baltic Amber Sterling Silver Celtic Bangle
Sterling silver Celtic design adjustable bangle set with marquise shaped honey Baltic amber. Adjustable legnth up to 8 inches (20cm)
£29.90
Out of stock

Celtic Knot Marquise Baltic Amber Sterling Silver Earrings
50mm drop Long Celtic knot amber drop earrings with an intricate detailed silver celtic knot design which highlights the warm golden brown amber tones. Set with marquise cut Baltic amber measuring 12mm x 6mm.
£24.90
Out of stock

Long Green Baltic Amber Celtic Earrings
Marquise cut green Baltic amber long Celtic knot design drop earrings with a 50mm drop length. Each piece of green Baltic amber measures 14mm x 6mm, there are nice, long earrings guaranteed to be noticed and admired.
£24.90

Green Baltic Amber Sterling SIlver Celtic Drop Earrings
Marquise green Baltic amber drop earrings. These lovely sterling silver drop earrings have a Celtic knot design holding the marquise shaped green Baltic amber. 43mm overall drop including hook fastenings.
£19.90

Green Baltic Amber Sterling Silver Celtic Bangle
Adjustable sterling silver Celtic design bangle set with marquise green Baltic amber. The bangle can be worn from 6.5 inches (17cm) through to 8 inches (20cm)
£29.90