Out of stock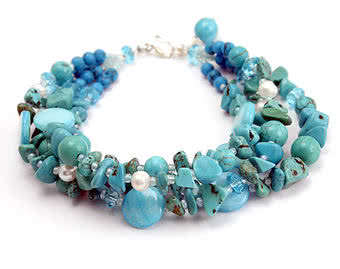 Turquoise Multi Gem Set Silver Bracelet
Stunning silver bracelet featuring four rows of turquoise beads. This gorgeous bracelet features Turquoise (reconstructed), dyed Mother of Pearl, freshwater pearls and glass beads. An extender clasp offering 7.5" to 8" bracelet length is included, 32 gram weight.
£24.90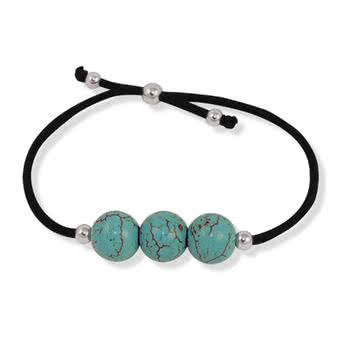 Triple Turquoise Bead Bracelet
Triple turquoise bead bracelet with silver beads, black elasticated bracelet, contemporary design, looks stunning, one size fits all, deluxe hinged case.
£14.40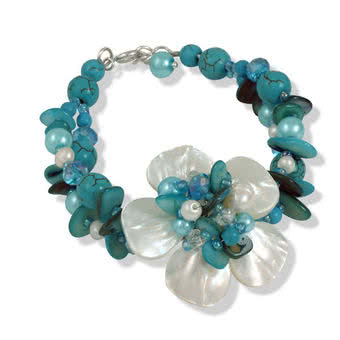 Turquoise, Shell and Pearl Flower Bracelet
Carved flower bracelet, mother of pearl flower with turquoise, freshwater pearls and crystals, multi gem set bracelet with sterling silver adjustable fastener. Adjustable bracelet length 6.5 - 7.5 inches, the flower measures 35mm in diameter,
£22.90