Out of stock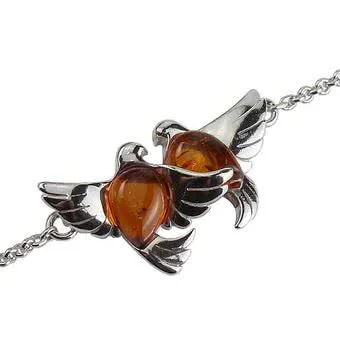 Sterling Silver Baltic Amber Doves Bracelet
Charming little pair of doves set with oval honey Baltic amber. This fine round belcher link bracelet holds the pair of doves set with honey Baltic amber. Extendable bracelet plated with rhodium over the sterling silver.
£16.49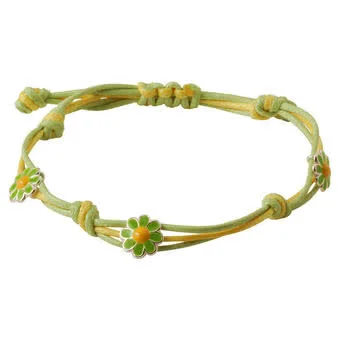 Girl's Adjustable Green and Yellow Flower Bracelet
Pretty girl's flower bracelet adjustable with corded yellow and green bracelet. Decorated with three enamelled sterling silver flowers, adjustable size from 6 inches to 7.5inches - 15cm - 19cm.
£12.40