Out of stock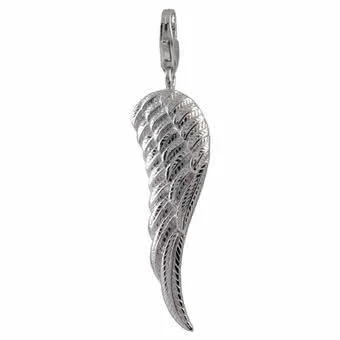 Long Rhodium Plated Sterling Silver Angel Wing Clip on Charm
Long 50mm finely detailed clip on angel wing charm. Rhodium plated finish angel wing suitable for adding to a bracelet or necklace
£24.90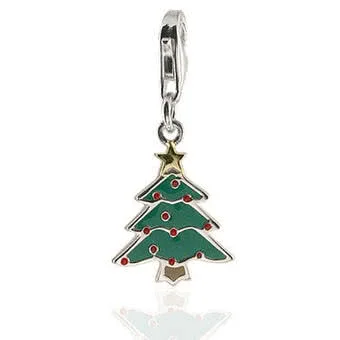 Christmas Tree Clip on Charm
High quality and finely detailed Christmas tree clip on charm with gold plated star and enamel detailing. Christmas tree measures 19mm excluding clasp.
£22.90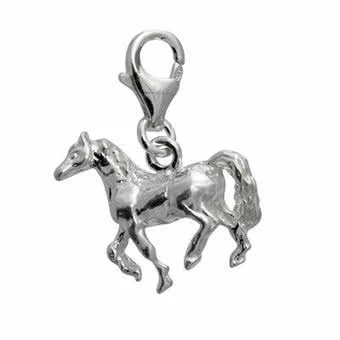 Clip on Silver Horse Charm
Highly polished and finely detailed silver clip on horse charm measuring 21mm x 18mm excluding clasp. This equestrian themed charm weighs 4.14 grams and is packaged in a velvet pouch with a hinged jewellery box.
£14.90
Out of stock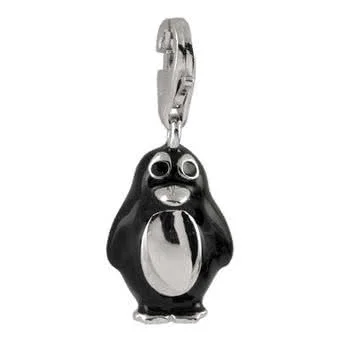 Penguin Silver Clip on Charm
Cute little penguin charm standing 20mm tall he looks adorable. Black enamel detailing and plated with Rhodium for a platinum look, this will make a superb addition to any charm bracelet
£19.90
Out of stock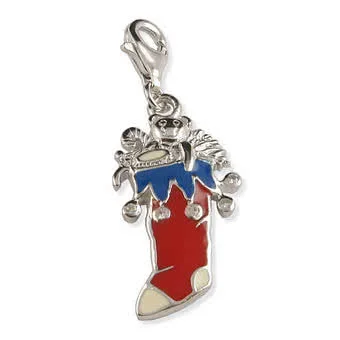 Christmas Stocking Clip on Charm
Enchanting Christmas stocking clip on charm set with five sparkling tiny stones. Quality finely detailed enamelled charm of an old fashioned christmas stocking with a teddy and candy cane placed in the top of the stocking.
£14.40
Out of stock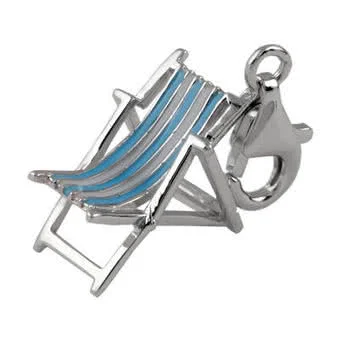 Deckchair Silver Clip on Charm
Premium quality sterling silver enamel deckchair clip on charm featuring white and blue enamel deckchair covering, 20mm length and rhodium plated.
£13.40
Out of stock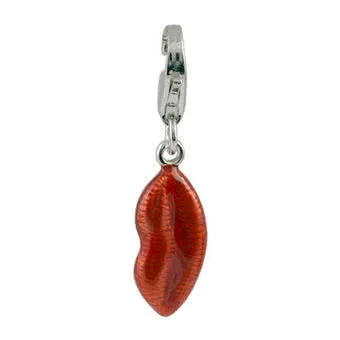 Red Lips Silver Clip on Charm
Lipstick red lips, deep red enamel lip clip on charm, 20mm length, a fun and modern design charm.
£9.90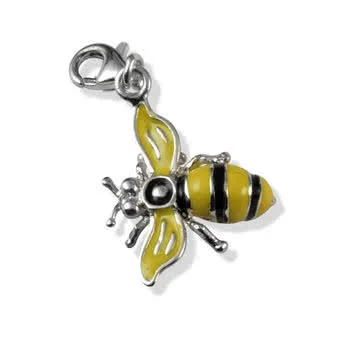 Wasp Silver Clip on Charm
Sterling silver wasp clip on charm finished with enamel colouring. This charming little wasp measures 22mm x 17mm excluding clasp. presented in pouch and leatherette case.
£21.90

Large Silver Boot Clip on Charm
High heeled lace up long silver boot clip on charm, weighs 5.04 grams and measures 26mm excluding the clasp.
£26.90