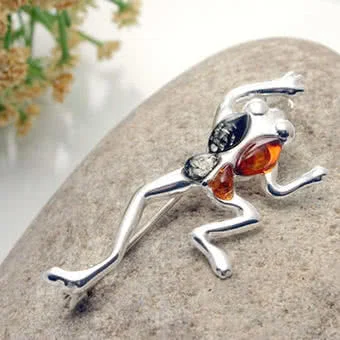 Amber Leaping Frog Brooch
Green Amber and Honey Amber leaping frog brooch set in solid sterling silver. A charming and fun piece ideal to wear on a jacket, hat or even to dress up a handbag. The length is 47mm and it weighs 4.64 grams.
£24.90
Out of stock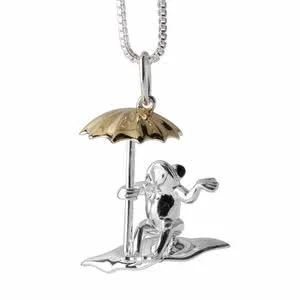 Frog on Lily Pad with Umbrella Silver Pendant
A delightful little frog pendant with a difference, he is sat on his lily pad under a gold plated umbrella. This is a high quality design and finish, measuring 24mm in height and weighs 5.5 grams.
£28.40