Out of stock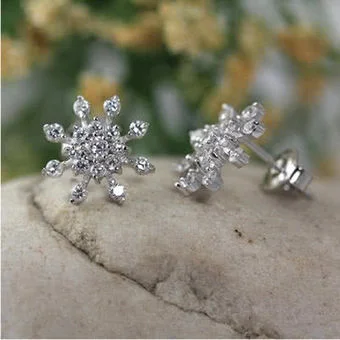 CZ Silver Snowflake Earrings
Cubic Zirconia set Christmas snowflake earrings bonded with Rhodium for a highly reflective white gold look. Elegant snowflake design set with sparkling cubic zirconia gems.
£16.90
Out of stock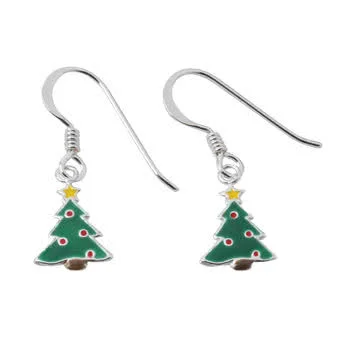 Christmas Tree Drop Earrings
Sterling silver Christmas tree drop earrings, enamel detailing with green, white, yellow and red to create the Christmas tree, The fun and festive christmas earrings measure 12mm x 8mm, the overall drop including ear wire is 25mm.
£5.89
Out of stock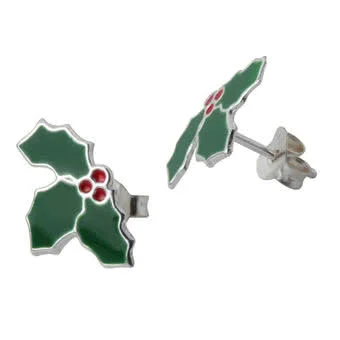 Christmas Holly Silver Earrings
Sterling silver festive fun Christmas Hollly Earrings measuring 13mm x 10mm featuring holly green and red holly berry enamel on sterling silver. A superb stocking filler or secret santa gift at such an affordable price with premium quality packaging.
£4.79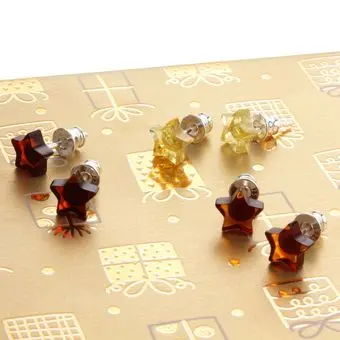 Baltic Amber Star Stud Earrings Sterling Silver
Lemon, cherry and honey Baltic amber sterling silver star stud earrings. 8mm stars available in a choice of colours or as a three set at a special offer price
from £8.99 to £24.49