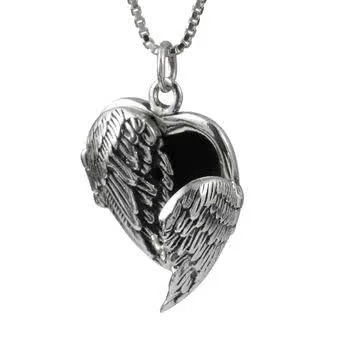 Angel Wing Opening Silver Locket
Finely detailed angel wing locket measuring 25mm x 23mm. Each angel wing opens and closes to a snug fit, features oxidised detailing to the wings this is a beautiful piece of angel wing jewellery, weighing 8 grams and supplied with an 18 inch silver chain.
was £44.90
Sale Price £38.25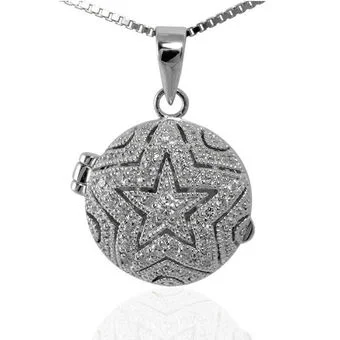 Cubic Zirconia Star Silver Locket
Cubic Zirconia encrusted star locket, the reverse of the locket is equally gorgeous with cut out stars, moons and hearts. Both the silver locket and chain are bonded with Rhodium for a rich luxurious white gold look. The quality and finish of this locket is equal to high end diamond and platinum jewellery.
£34.90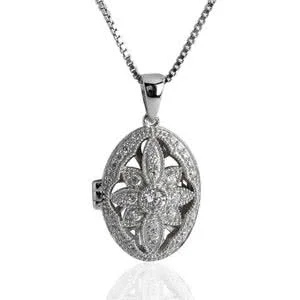 Victorian Design CZ Silver Oval Flower Locket
Victorian design set with sparkling cubic zirconia gems. Finished beautifully with a cut out design on the reverse and plated with rhodium for a tarnish free white gold look. The locket has a cut out design on reverse of locket, it measures 22m x 16mm.
£37.90
Out of stock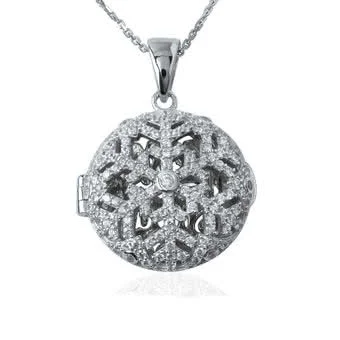 Cubic Zirconia Silver Snowflake Locket
Set with sparkling simulated diamonds in a traditional snowflake design, the stones sparkle and shimmer, the images can not do justice to this stunning piece of jewellery. The reverse of the locket features a cut out star design with the phrase 'Let it Snow'.
£29.90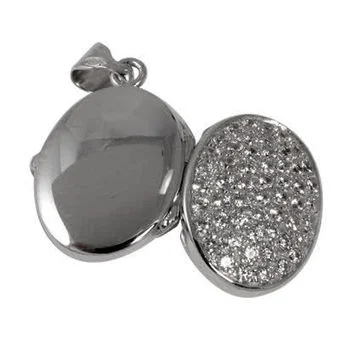 Oval Cubic Zirconia Silver Locket
Sterling silver locket measuring 20mm x 15mm. Set with over 50 individual sparkling stones, finished with Rhodium for a platinum tarnish free look. Photographs can be inserted into the locket by simply removing the plastic covers which are then snapped back into place to protect the photographs.
£69.90
Out of stock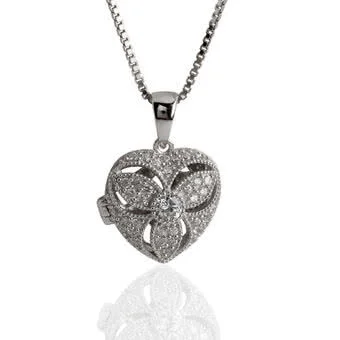 Heart Shaped Vintage Style Silver Locket
Heart shaped vintage design style sterling silver rhodium plated locket finely set with sparkling CZ's with a cut out design to the reverse. This classic styled locket measures 17mm x 15mm and is supplied with an 18 inch sterling silver chain.
£29.90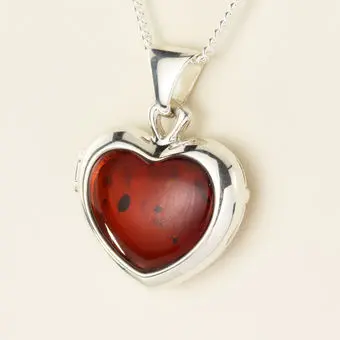 Double Sided Heart Shaped Honey Baltic Amber Locket Sterling Silver
Heart shaped honey Baltic amber locket. Double sided heart shaped sterling silver locket set with honey Baltic amber
£64.90
Out of stock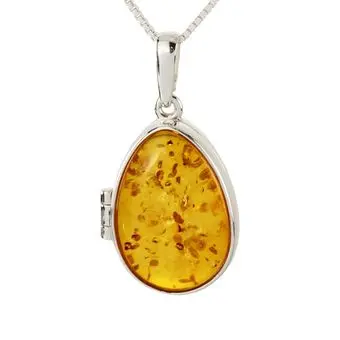 Double Sided Baltic Honey Amber Locket Sterling Silver
Beautiful pear shaped honey Baltic amber double sided locket. Suitable for holding a lock of hair or ashes.
£44.90

Baltic Amber Sterling Silver Oval Locket
Sterling silver oval locket with a flower design inside. The front of the locket is set with a piece of Baltic amber
£36.90