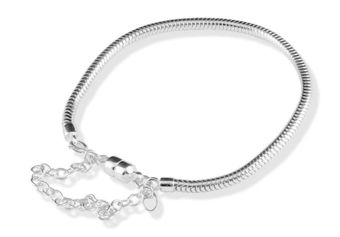 Magnetic Charm Bead Bracelet
We are delighted to introduce this product to our range, this fabulous high quality charm bead bracelet with a safety chain and magnetic clasp is suitable for use with our charms or other charms such as Pandora. The magnetic clasp is very strong and will not come apart when being worn.
£34.90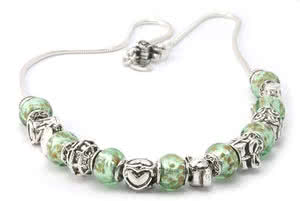 Green Charm Bead Necklace with Charms
Charm bead necklace with 19 bead charms including green murano style glass beads. Silver charms include a wine glass, gift box with bow, teapot and cup and saucer. This is a weighty charm bead necklace weighing 31.80 grams and 17 inch in length, complete with a quality lobster clasp featuring a rose design.
£89.00