---
Have bought several now as gifts, as I was so impressed by the quality and excellent value. All the recipients were delighted. What a wonderful present. Outstanding customer service too which is very rare nowadays. 10 out of 10; thank you for all your help. Silvertime will be my first choice for all future jewellery gifts.
I got the pendant to go with my earrings, added a few bits and now it looks stupendous!
Absolutely amazing quality and outstanding customer service.
---
You might also like ...
Are you looking for a particular chain length? We now have the following pages listing all our lengths in the following sizes:
18 inch chain 20 inch chain 22 inch chain 24 inch chain 26 inch chain 28 inch chain 30 inch chain 32 inch chain
Our Best Selling Jewellery in the last month
You recently viewed
Out of stock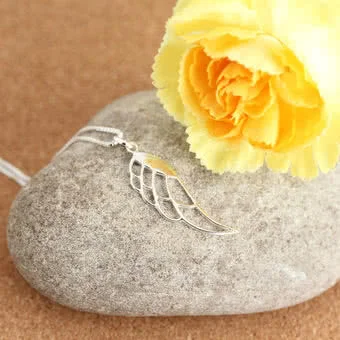 Silver Angel Wing Pendant
Cut out design highly polished sterling silver angel wing pendant. Elegant curved angel wing with supplied with pendant chain
£13.90