---
Even more beautiful than in the picture, loving it! So glad you ship overseas, I'll be back for more!
---
You might also like ...
Are you looking for a particular chain length? We now have the following pages listing all our lengths in the following sizes:
18 inch chain 20 inch chain 22 inch chain 24 inch chain 26 inch chain 28 inch chain 30 inch chain 32 inch chain
Our Best Selling Jewellery in the last month
You recently viewed
Out of stock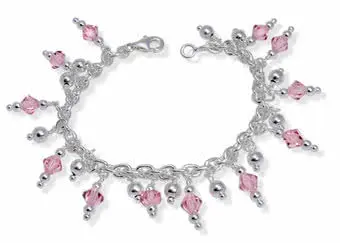 Pink Crystal and Silver Bead Charm Bracelet
Silver charm bracelet adorned with shimmering pink crystal and silver beads, weighs 19 grams and 7.5 inches in length.
£29.90