---
This item was a late late extra present for my daughter. I ordered 23/12/13 and the item was delivered 24/12/13 (Christmas Eve). The present was received so well that an order has been placed for the matching necklace and when in stock...the matching clip on pendant. Thank you for great service and excellent products.
---
You might also like ...
Are you looking for a particular chain length? We now have the following pages listing all our lengths in the following sizes:
18 inch chain 20 inch chain 22 inch chain 24 inch chain 26 inch chain 28 inch chain 30 inch chain 32 inch chain
Our Best Selling Jewellery in the last month
You recently viewed
Out of stock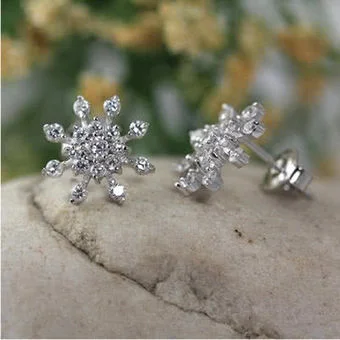 CZ Silver Snowflake Earrings
Cubic Zirconia set Christmas snowflake earrings bonded with Rhodium for a highly reflective white gold look. Elegant snowflake design set with sparkling cubic zirconia gems.
£16.90