Out of stock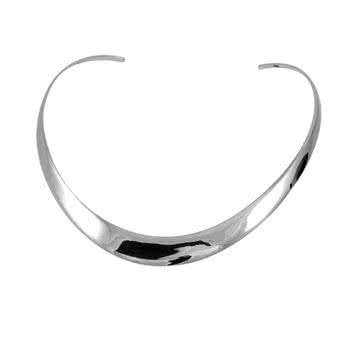 Heavy Graduated Sterling Silver Torque Collar
Solid sterling silver highly polished torque collar. This beautiful handmade collar is a stunning statement piece of jewellery that sits perfectly on the neck. The graduated design fills the necklace and is guaranteed to be noticed and admired. A nice weight of nearly one troy ounce of silver (30 grams)
£89.90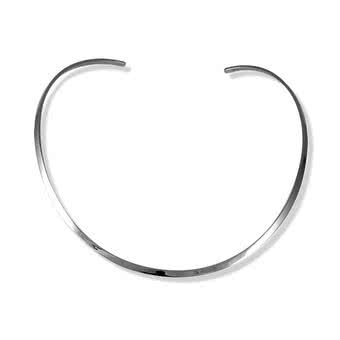 Solid Silver Torc Collar
If you suffer from dexterity problems a chain can be difficult to fasten, whereas a torc collar is simple to put on. Hold each end of the collar in each hand, gently pull apart to slip over neck. The collar is malleable so can be gently fashioned to suit your neck shape and size.
£32.90
Out of stock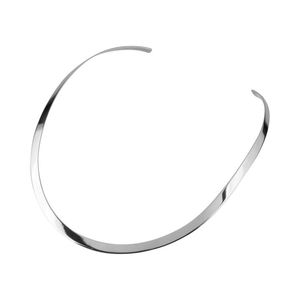 Solid Sterling Silver 5mm Wide Torque Collar
Solid sterling silver torque collar, 5mm wide and weighs 18 grams. The length of the collar from end to end is 36cm (14 inches). Torque collars are a timeless and classic piece of jewellery.
£57.40
Out of stock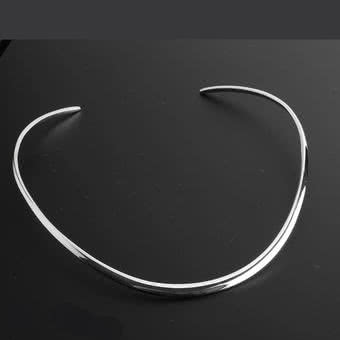 Solid Sterling Silver Torque Collar
Highly polished hallmarked sterling silver torque collar, 5.30mm wide weighing 26 grams 0.83 oz t. A nice statement piece of jewellery, suitable for neck sizes up to 16 inches / 40.64 cm
£74.90